POWERFUL TALENT ASSESSMENTS.
UNPRECEDENTED RESULTS.
Unleash potential and maximize performance with assessments from XBInsight.
Data-driven insights help you identify and develop untapped talent.
Request a Demo
Across the broad spectrum of industries, innovative companies large and small rely on XBInsight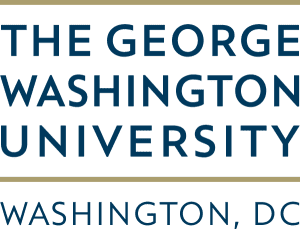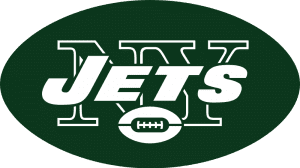 Bring your talent strategy full circle
XBInsight uses proven science to help people, teams, and organizations step up and stand out. With decades working across more than 40 industries, we know one size does not fit all. That's why assessments are customized by business sector, as well as by the specific job. By tailoring analysis and action plans to a client's individual needs, XBInsight delivers measurable results and clear ROI.
FIND THE PERFECT CANDIDATE
Robust assessments are customized by job and industry for a true match
ONBOARD WITH EASE AND SPEED
Get new employees up to full productivity with targeted, individualized plans
DEVELOP HIGH POTENTIALS
Make data-driven decisions about how to motivate, manage, and train employees
DISCOVER STRONG LEADERS
Build a pipeline of emerging leaders for future-forward succession planning
STRENGTHEN TEAM PERFORMANCE
Analyze team dynamics to build a roadmap for better communication, collaboration, and results
In 2002, we launched with the vision to build an assessment tool and coaching organization that would provide executives with the insights they needed to achieve their goals. We are proud of the progress that we have made over the past 20 years, but we are excited to see what the future brings as we continue to innovate and support our clients with state-of-the-art tools and resources.
Learn More
What XB has done over the years and what is most valuable for our organization is that they really design their programs for the client and understand their needs. I don't ever feel as though they're coming to me with just a canned approach to solve any issues or challenges that we might have.
The methodology, process and coaching provided by XBInsight in our partnership has assisted in identification of internal management personnel and developing strong executives into excellent leaders.
The assessment and the training that is provided by XBInsight to our high-performing leaders provides a tremendous opportunity for the growth and development of our leaders. Everything has a practical and business application. XB makes us better as individuals and leaders and improves how we work together with our teams. The assessment allows us to identify skills we need to hone in on in the future.
XBInsight helped us to better know our leadership strengths and weaknesses and keep everyone focused on winning. The result has been greater success — faster! We are also using the tool to help select sales personnel. This process is allowing us to select high potential individuals and build a powerful relationship at the start of their employment.
XBInsight's ability to help me strategize has resulted in some great successes on my team. We came in at 105% of goal for March and are tracking to achieve our April goal as well. My group continues to impress with some of the complicated sales they have secured; they are certainly setting a new standard here.
XBInsight had our site up and running in a flash and have provided excellent support and response time. The XBInsight Assessment is proving to be an invaluable asset in our "Salesforce of the Future" strategy. We're hiring better and coaching more effectively from day one! Great people, great support, and a best-of-breed assessment tool.
CREATE BETTER DECISIONS
FROM BETTER ASSESSMENTS
Experience the proven value of informed selection and development with XBInsight.
Start the journey to higher performance today.